yamada-casting,YAMADA,cast,ironworker,metal mold casting,aluminum,trial production,Aluminum casting,Cooking rice pot,Pure aluminum,Insert casting,Production of aluminum alloy casting parts,Processing of aluminum alloy casting parts,japan,kagawa,marugame


A Wealth of Experience, Reliable Products, Meeting the Challenge of Production
In casting, the length of time required to create the mold greatly impacts the date of the first delivery.
When creating a mold, it takes at least one month to deliver a prototype because the base material and cutting process must be arranged beforehand. We have introduced a 3D printer and machining center to provide prototypes quickly, and by combining them with gypsum casting, we have been able to shorten the delivery time for prototype production. Although gypsum casting is not as suitable for mass production compared to sand casting and gravity die casting, it can produce castings of equal quality to gravity die castings.
【3D PRINTER AND SAMPLER PRODUCTION PROCESS BY GYPSUM CASTING PROCESS】
        ・We create a product model using 3D CAD, and output the model using a 3D printer.
        ・The surface of the output model is polished and its dimensions are checked to create a master model.
        ・Using the silicon resin model, we then create a gypsum mold.
        ・Using the gypsum mold we then cast and finish processing the product.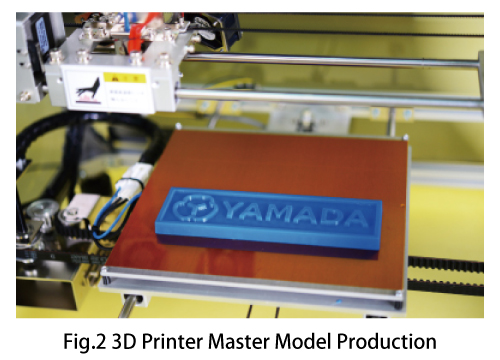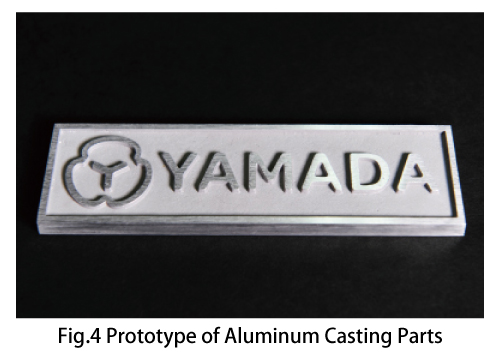 Gypsum casting has a smooth casting surface and can produce complex shapes.
On the other hand, the unit price tends to be higher compared to other processes
when the number of pieces produced is large.
By using the master model from the 3D printer as a mold for sand casting,
we are able to shorten the delivery time and reduce the overall cost of mold production.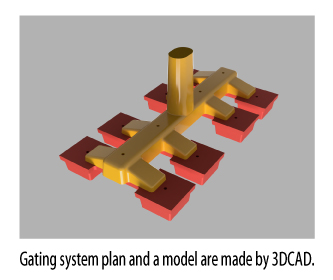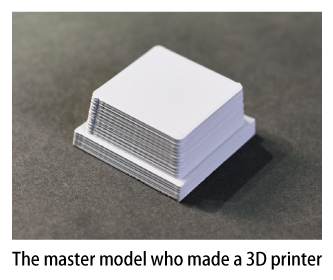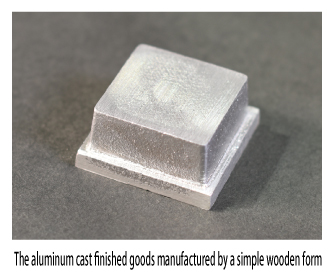 With the introduction of Yamazaki Mazak VCN-530C (maximum machining size: 1050 x 530 x 510 mm),
we are now able to produce prototypes of aluminum parts with complex shapes through cutting.
After confirming the shape with a model output from a 3D printer, the actual aluminum parts can be manufactured
using a machining center, making it possible to evaluate the strength and performance of the parts.
In addition, by combining machining aluminum castings with a machining center,
we can process products with complex shapes in a shorter period of time.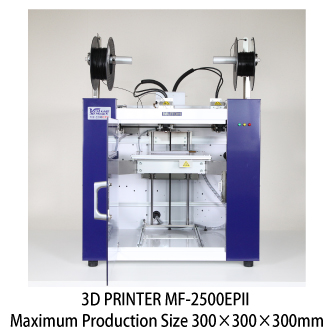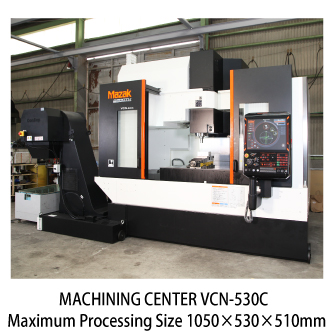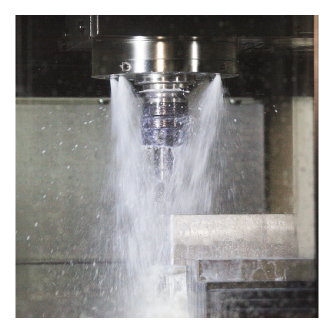 copyright© yamada-casting.jp All Rights Reserved